Are you or a loved one tired of climbing stairs?
A stairlift could be the answer!
Gain independence and the full use of your home with the installation of a chairlift (stairlift).
"Our battery powered chairlifts keep running during power outages"
Authorized Stannah DealerYour need for a stair lift is personal and you deserve a quality customized solution.
Choose from the TOP brands such as Stannah (ProLift), Sterling Harmar, Bruno and MediTek stairlifts. We offer them all and have some in stock for immediate installation.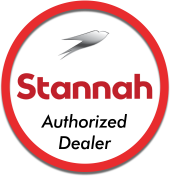 A stair lift may assist you when recovering from a knee or hip replacement. Reduce the risk of a fall, escape from the pain of arthritis or to avoid that heavy breathing or a racing heart when climbing your stairs.
What ever your specific reason for a stair lift or chairlift might be, find out more about our quality product range and enjoy your entire home once again.
---
A quality Florida Stairlift may be your perfect solution.
Don't struggle with the stairs one more day
We can supply New, Refurbished and Rental stairlifts (indoor straight) that can be installed as soon as the next day!
Florida Stairlifts is proud to offer safe, reliable, quality built Indoor and Outdoor Straight rail lifts as well as true custom fit *Curving rail Stairlifts.
*Not made from a kit of parts cobbled together.
Florida Stairlifts offers you a choice of stair lift makes and models not just one brand that suits our company needs.
You get to choose a stairlift customized to suit YOUR exact needs.
All of our stairlifts are installed by our own caring, trained, experienced, licensed and insured stairlift technicians.
Let us be your "stairlift experts"
Florida Stairlifts, Inc. will be available even after you have your stairlift installed. We promise you exceptional after sales service and maintenance so you can enjoy your stairlift worry free for years to come.
For further information or to request service and product literature please use the confidential form below.
****Florida Stairlifts, Inc. staff now offer FREE assistance to social workers, case managers, physical therapists and facility discharge planners****
Feel free to visit our other Florida, city focused websites:
Or for your out of State needs try one of our
Trusted Partners:-