Florida Stairlifts is proud of the products and services we supply.
Please view some recent examples of our work.
NEW Stannah 600 Retractable Rail operation Video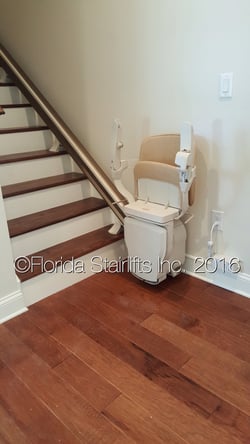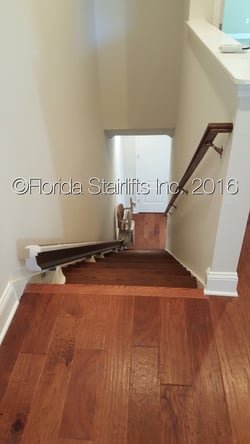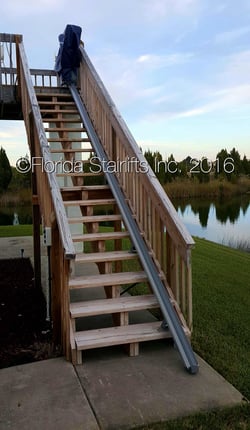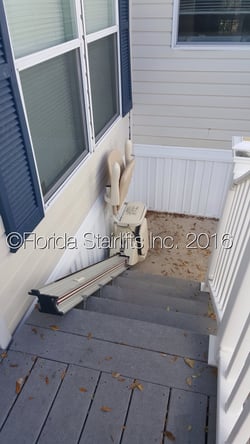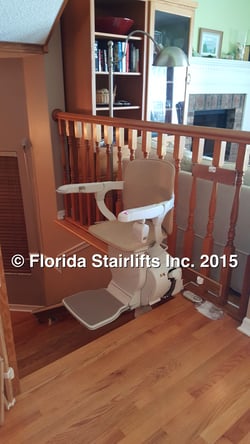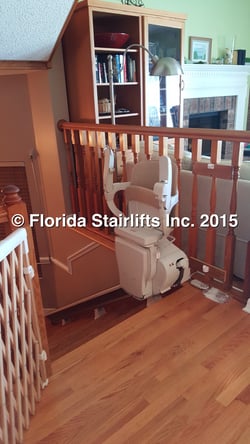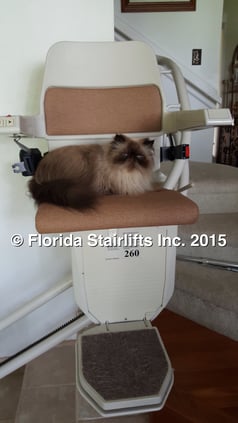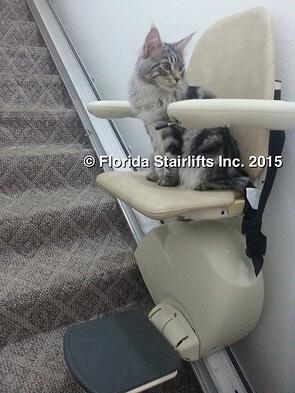 Your stairs may be inside, straight, curving, even outside we have a chairlift solution for you. All of our stair lifts are battery powered, include a top swiveling seat, arm and remote controls are safe, reliable and customized to suit your needs.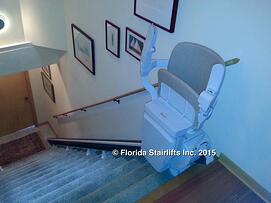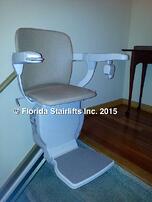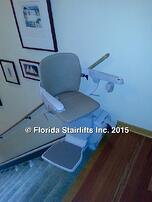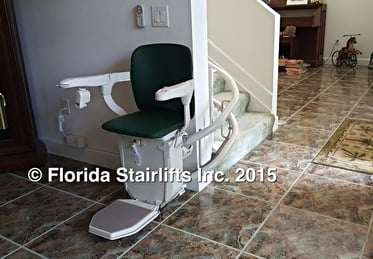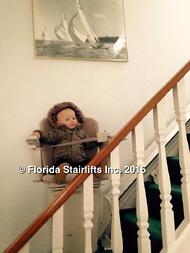 MediTek 160 Outdoor model lift serving one staircase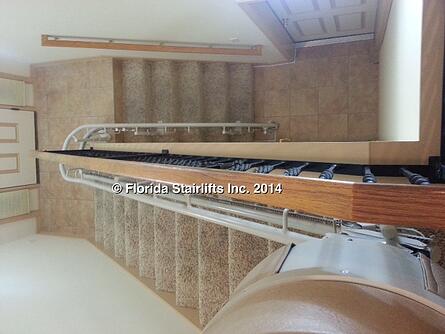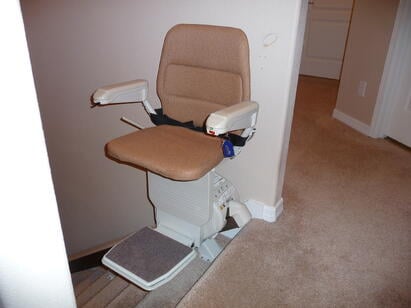 Stannah 420 straight rail stairlift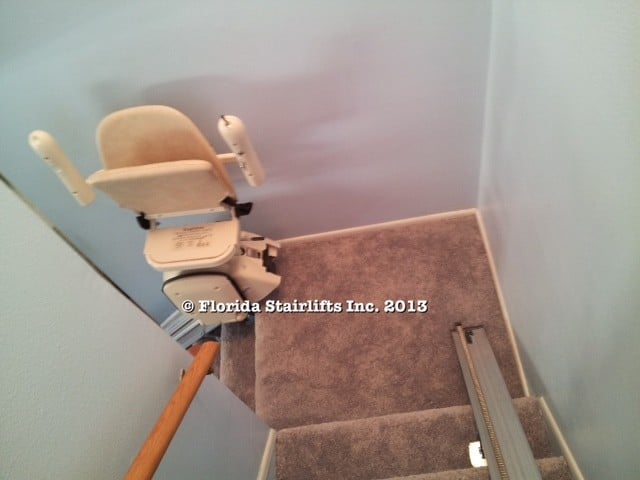 Two MediTek stairlift solution for a quarter landing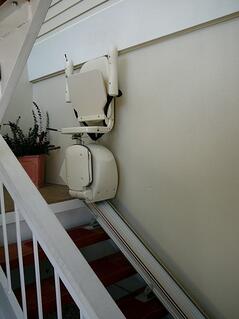 MediTek 160 Model straight track electric stairlift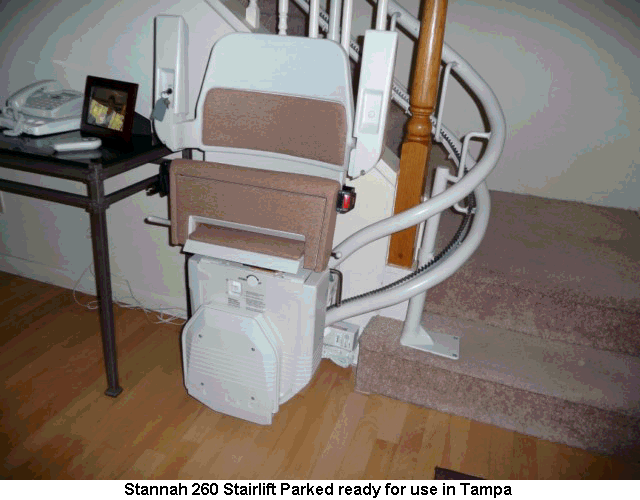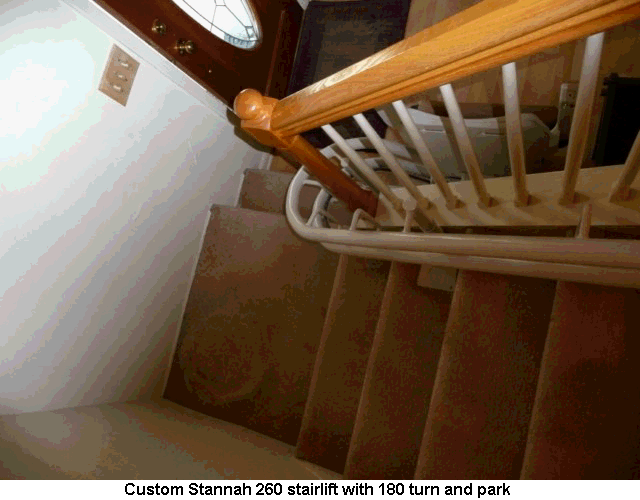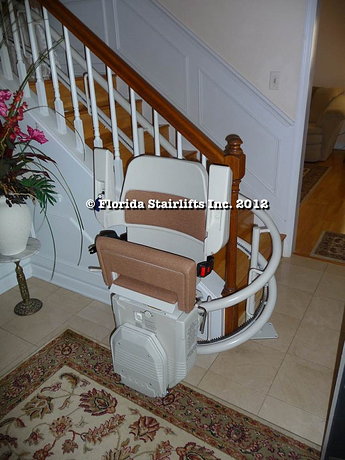 Stannah 260 model - Inside bend curved rail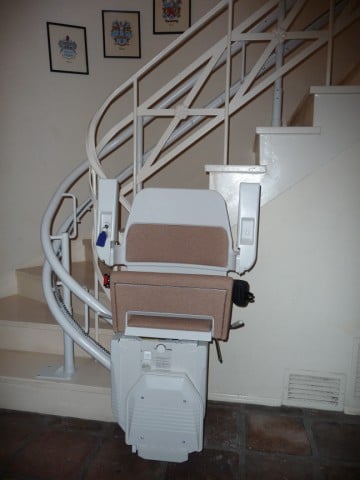 Stannah 260 Model - Seat, arms and footrest folded up
Careful choice of the upholstery options allows the Stannah custom curved lift blend perfectly with the customers decor.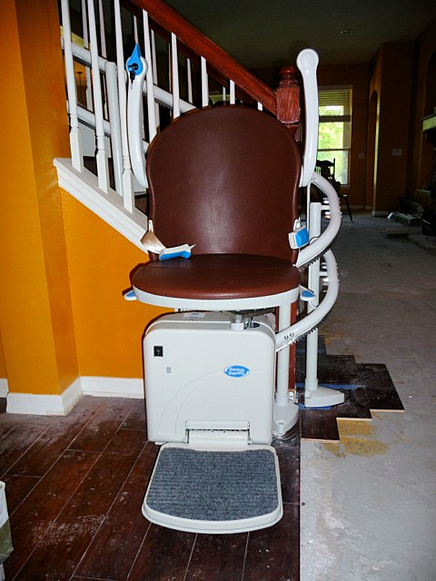 A Sterling 2000 curved stairlift installed during an extensive remodel





Stannah Curved Rail Stairlift on marble floors

Stannah 320 otdoor model installed next to a salt water canal

MediTek 160 outdoor stair lift model after many years of service

Testimonials
Mrs. W, Orlando FL "It was a pleasure working with you and we love the stairlift. You did everything you said you would do and kept us informed during the whole process, thank you".
Mr.Z, Naples FL "Smooth and quiet stairlift installed promptly as promised with a minimal of fuss"
Mrs. P, St. Petersburg FL "The lift allows me to stay in my family home and use my whole house once again".
Mrs. P Tarpon Springs FL "The invoice for the two stairlift rentals to help my son during his rehabilitation was very reasonable and worth every penny. So glad your company was there to help".
Mr. Cadored St Petersburg FL "Florida Stairlifts arrived on time for the installation of the stairlift. The installation was completed in a timely manner (within that day). The unit worked beautifully. I've since called Florida Stairlifts with a question, and they responded and answered my concern promptly; in fact, they made a service call that day to fully investigate my concern - Super!
Mr. Blumenthel Dunedin FL "The owner, is probably the best sales, installer, service person, I have ever known.
No pressure, expert work, prompt, and efficient service.
Mrs. Ol of Orlando FL "This stairlift will allow my mother to safely live with us without the fear of her falling"