What should you look for in a stairlift
Once you've made the decision to get a stairlift, the
next step is choosing the right model for you.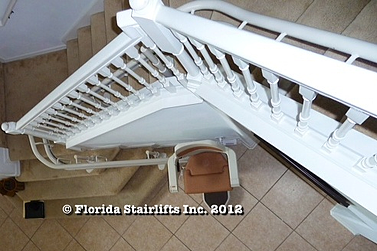 Peer recommendation
Do you know anybody that owns a stairlift? If so, talk to them –
their experience could prove useful. What do they like about
their stairlift?
What would they change?
Shop around
Ensure you have more than one stairlift quote so you can
do a like for like comparison on the complete package,
including product features and aftercare services.
Choose the right stairlift in your own time.
Professional advice
Make sure that you choose a stairlift manufacturer
or independent stairlift dealer that has a great
consumer track record.
You could research using Better Business Bureau (BBB),
Angies List or similar consumer records. They will
reassure you of the integrity of the company you are
dealing and the service you can expect to receive.
We often suggest that customers "Google" the term
"stairlift complaints" to see which companies they
definitely do not want to do business with.
Another good way of assessment is checking which
certifications, awards and accreditations the stairlift
provider may already have.
Search out an independent dealer that is willing to
give you the time you need to explain the differences
between the shortlisted makes and models you have selected.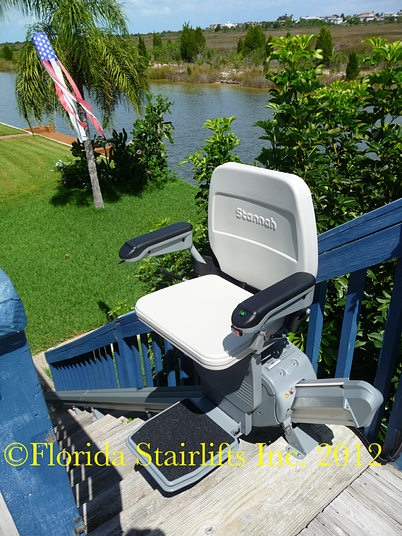 Try before you buy
We understand that purchasing a stairlift is an important
decision.
This is why we recommend you ask for the location of a
real installation nearby to you to go for a test ride before
you buy.
At a minimum you should always ask for references from
past customers recent and a few years ago to establish
what type of long term support your dealer is likely to provide.
What's the best stairlift for you?
To choose the right stairlift, look at your personal
circumstances and consider which
product features would benefit you the most.
To help you assess your situation, an experienced technical
stairlift sales-person will talk you through the available
options and inform you about which type of stairlift
will work for you – both now, and in the foreseeable future.
Thank you for reading this short article.
If you would like opinionated help choosing your stairlift
feel free calling
"Your Stairlift Experts" at 1 888 605 0174 or
visit www.FloridaStairlifts.com